Near Immediate, Incremental Medical Cost Savings for New Client
A large national payor partnered with CERIS for Prepay Itemized Bill Review solutions. A typical industry implementation takes six months but through teamwork and a tailored project plan CERIS can integrate into a client's workflow in 60 to 90 days.  This client requested an EDI and communicated the importance of seeing savings as soon as possible.
Given the client's desire for immediate action, CERIS and the client worked together to have an interim manual transmission of claims for review set up, concurrent with the formal implementation. Through the manual review process, CERIS was able to produce medical cost savings within one week while the full implementation proceeded.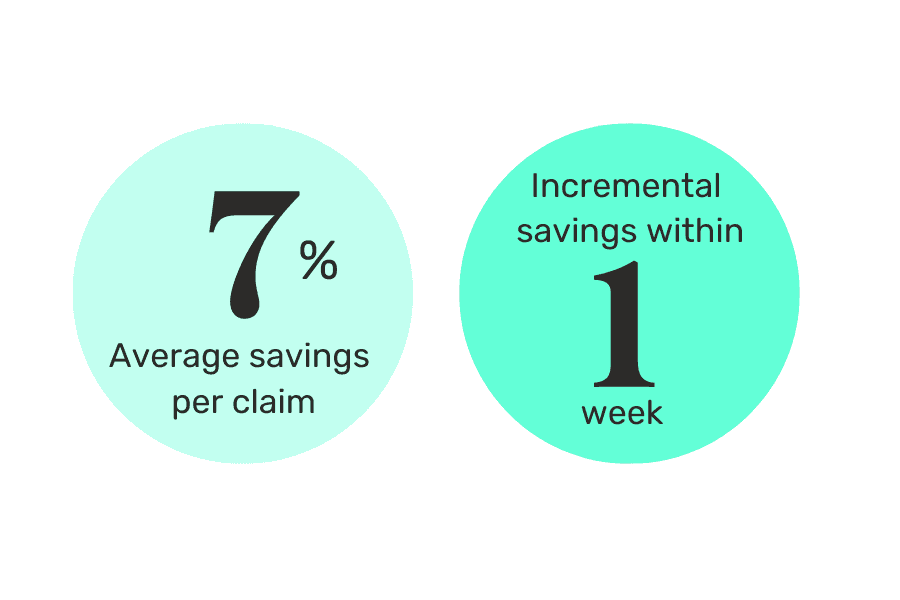 In order to expedite savings, the client leveraged an existing process queue to immediately route high-dollar claims to CERIS . These manual claim referrals allowed for accelerated incremental savings for the client. CERIS has maintained an average of 7% savings per claim for this client.
Consistent communication and collaboration were essential factors to quickly implementing this program. With implementation achieved in a week, the future looks bright for this partnership. If you are seeking timely, incremental medical cost savings, CERIS is here to help.