30 Years of Prepay Professional Review Experience
Correctly coding the wide-ranging services that take place in emergency rooms can be a challenge for hospitals. Evaluation and Management (ER E&M) coding inaccuracy has become particularly prevalent. The industry shows over 18% of ER bills in the US are incorrectly coded to increase reimbursements without any penalties for upcoding, leading to substantial erroneous medical expenses. The solution is for the record of the stay to be reviewed and verified.
Fortunately, CERIS has unmatched experience in handling these common errors. For over thirty years, CERIS has been conducting these and other clinical record reviews with a dedicated Professional Review team. CERIS' experienced team of nurses and certified coders, combined with exceptional document retrieval results, offers a full-service solution to maximize savings, minimize headaches, and assure accurate payments.
Validating modifiers is one example of how CERIS helps our clients save on ER E&M bills. A recent review led to a 74% reduction on a separate ER E&M service with the same physician. Upon review, CERIS found that modifiers billed by the provider were unsubstantiated by the procured documentation. Overall, CERIS' ER E&M review offers an average savings of 17% to our health plans and TPA customers.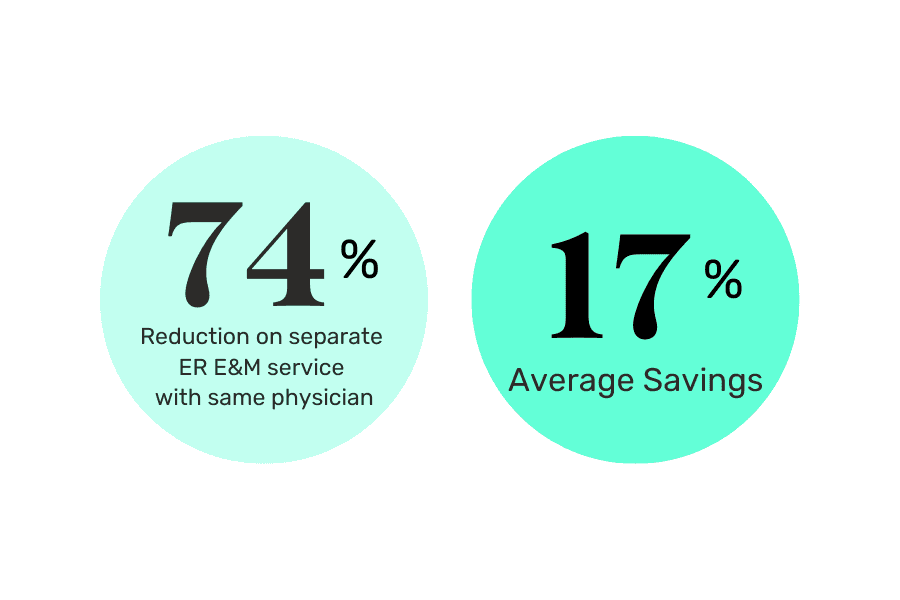 Are your ER bills being checked against medical records? Contact CERIS today to learn more about the value of prepay professional review services and how it significantly reduces costs.
Let's partner to a clear path to greater accuracy and cost savings.