Strong Results Pre or Post Pay
Within three months of partnering with a large national payor, CERIS went from being a second pass vendor for DRG Validation Review to becoming the first pass vendor. Like other vendors in the Payment Integrity industry, the prior first pass vendor became part of the ongoing market consolidation. Due to our stability, organic growth in the market, and proven results, CERIS became the primary vendor. With over 20 years of experience, the CERIS team has an unmatched level of defensibility.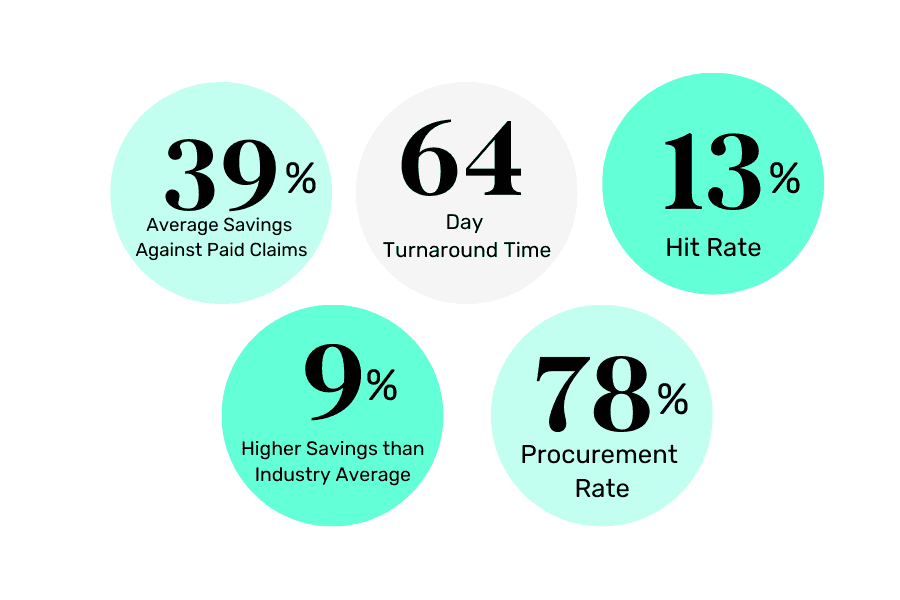 As we continue to grow our partnership, the client has expanded their services with CERIS to include implant carve-out review, dual reviews, hospital bill audit, readmission reviews, data mining, overpayment recovery, and itemized bill review, with more solutions in the pipeline. To learn more, visit our website www.ceris.com or call us at 844-868-0058.